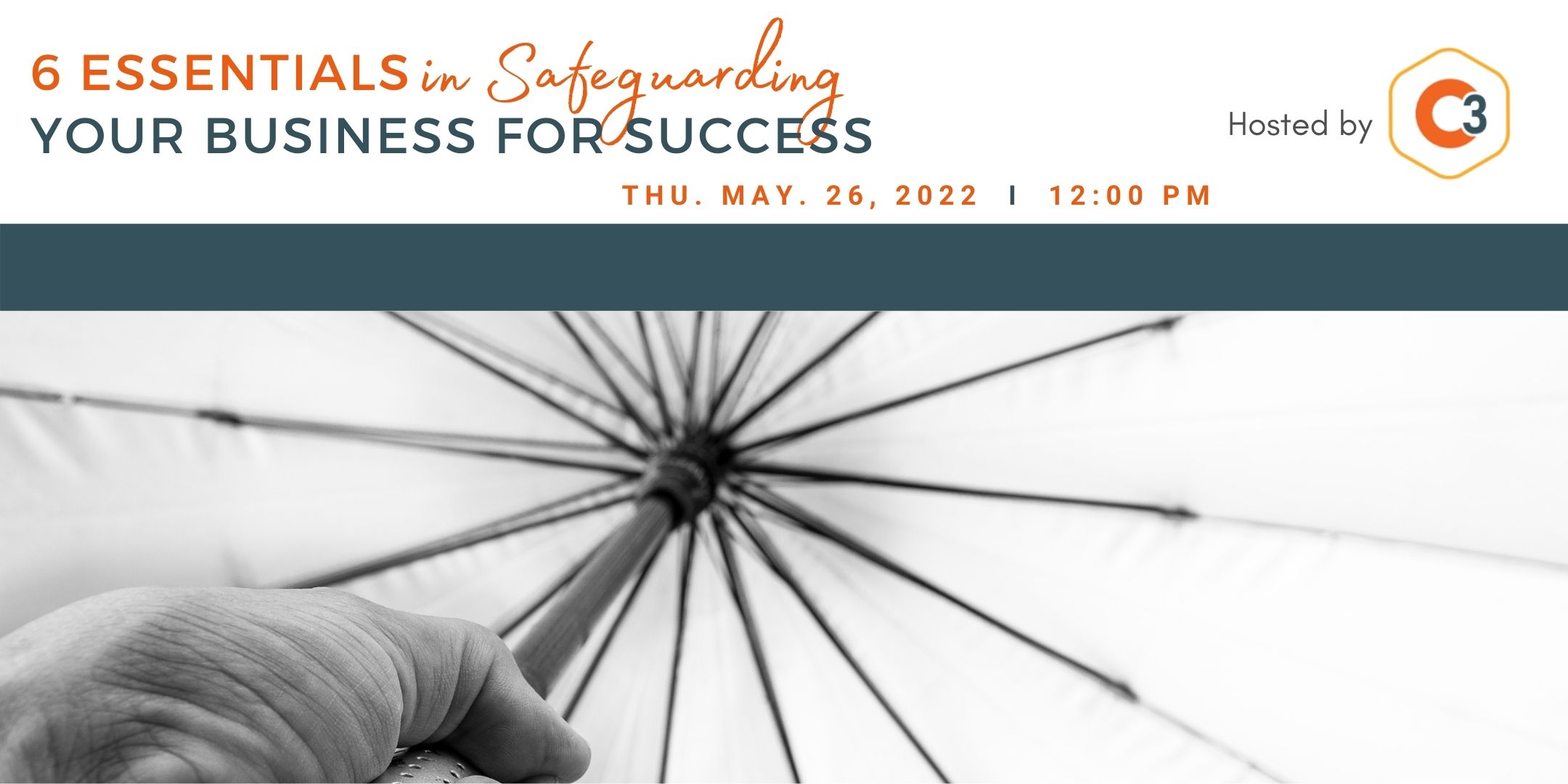 Thu, May 26, 2022, 12:00 PM EDT
Virtual 
About this Event
In this workshop, The 6 Essentials in Safeguarding Your Business for Success, we will be taking you through the key things to ensure a steady and volatility-free journey. So, whether you're starting in business or have been in business for several years, there are some legal and financial essentials you should be aware of to Safeguarding Your Business from the pitfalls of business ownership.
Join us to learn more about:
Formation: In starting or expanding your business the business formation will determine what is protected
Contracts: Whether it's a partnership agreement, nondisclosure agreement, or vendor contract, contracts can make or break your business
Business Succession: Over the years of growing your business, what happens once you're ready to retire?
Bookkeeping: How outsourcing the review of your books can save you time and money during tax season
Cashflow: Understanding your weekly and monthly expenses will keep you from overspending and closing your doors
Payroll: If you're hiring an employee or contractor to get the work done, it's essential for you to know … (join us to learn more)
Panelist Experts include:
Sylvia Ho, Business Attorney & Entrepreneur Advocate from the Law Offices of Sylvia Ho
Represents and advises small business owners on a variety of legal issues that businesses encounter from startup to business succession planning and more.
Shannon Goode, Owner of Good Bookkeeping & Consulting
Shannon and the team take care of the back-end monetary tasks and details to help keep your business finances organized. Your success is contingent upon your cash flow.