Schedule your Tour
Stop in and have a look around!
Stop in and let us give you a tour of our community. We would love to share with you the resources that you as a member of C3 will have to grow both as a person or level up your business.
Schedule your date today!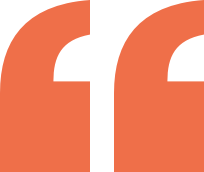 Knowledge is paramount to building confidence and providing the tools for every child to succeed. Here at C3 Collab Kids we always strive to provide every child with all the tools they need to be equipped to tackle all of life's challenges.

Access to Meeting Rooms for all you needs, along with additional services available by request

Numerous workshops and mix and mingle events to help grow you reach and get in contact with others both virtual and in person.

Get 24-hour access to your own private office with a key fob to lock your door and protect your belongings.
Here at Creative Collaborative Community, we help with all your business resources to achieve personal and business growth.  Whether you desire to host an event, be part of a creative co-working community, or simply need a workspace that is free of interruptions schedule a call now. We understand the importance of flexibility and at Creative Collaborative Community we can proficiently meet your needs. We offer diverse membership options that are designed to suit entrepreneurs, freelancers, and business professionals. Our inclusive business services, private offices, and meeting rooms can all be customized to meet your specific requirements.
Whether you are a startup or established business, you will have access to C3, experts like Maryann Cruz, tools, and resources through live and online workshops.
Business Location
367-369 Silver Lane
East Hartford, CT 06118
Open M-F 9am-5pm
Weekends by Appointment