It's FriYAY and we're so excited to have launched the C3 Creative Collaborative Community (C3 Collab).  We truly appreciate your attending our virtual launch and your support.  As a token of our appreciation, we're offering a Founding Member Rate of $45/month for those who sign up as part of our community on July 6th-10th.

Please see attached for additional details.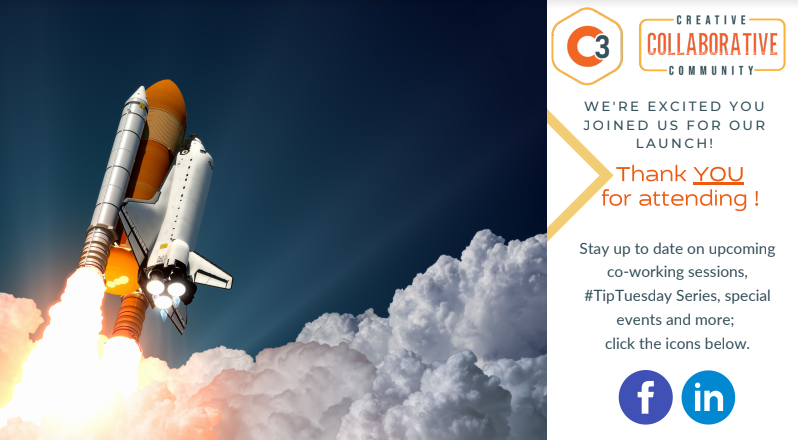 If you have any questions or would like to secure your membership, please feel free to contact us directly.
Have an AMAZING weekend!