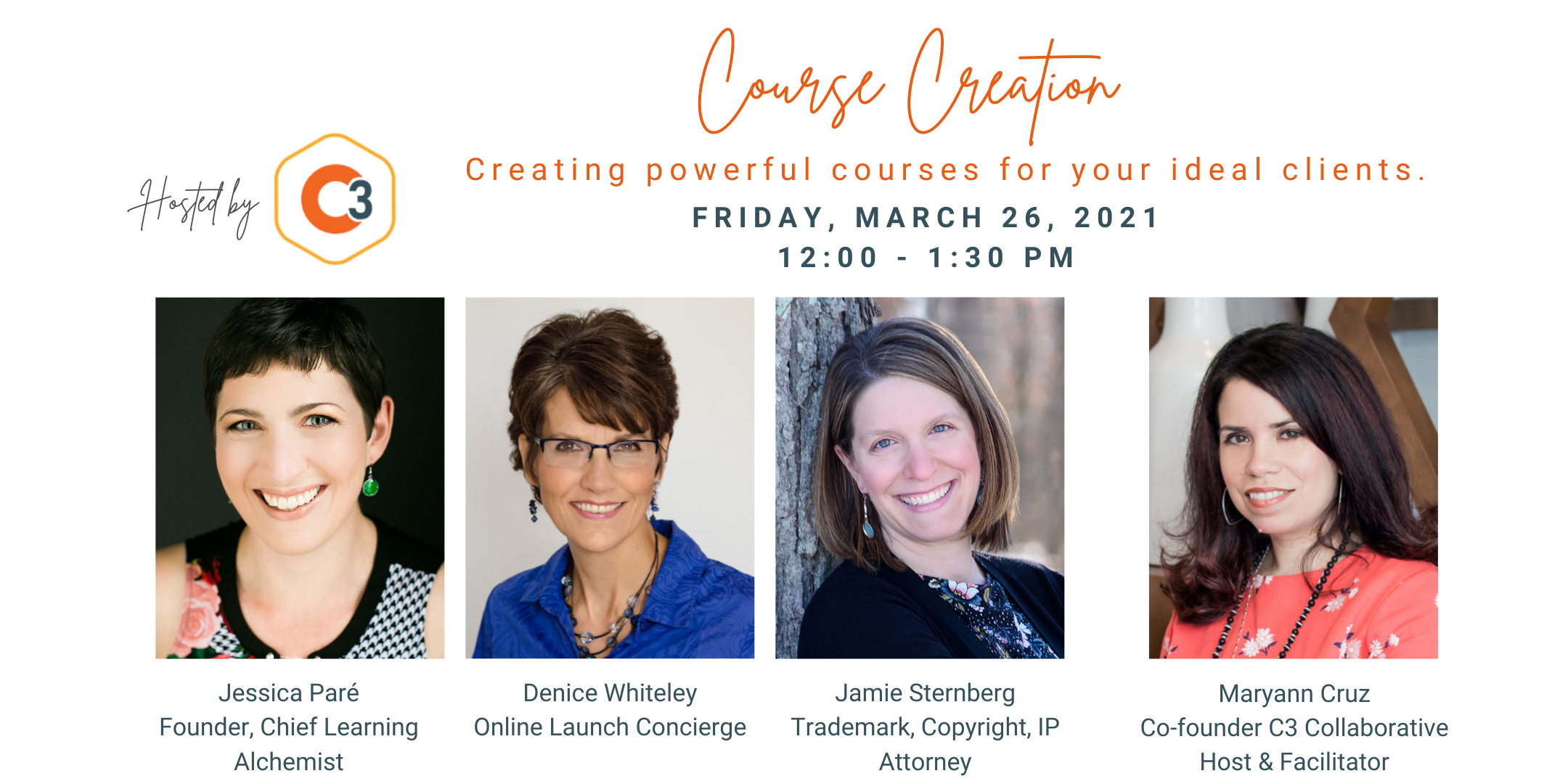 Course Creation: Creating powerful courses for your ideal clients.
You're interested in establishing yourself as an expert while increasing your impact and income through course creation.
You've enrolled in several online courses and while you have some ideas of what you'd like to share with your community, you have any questions pertaining to creating your own course.
Join us to learn more about:
How do you create a course?
What are the essentials in creating a course?
How do you validate your idea?
How long does it take to create a course?
How do you launch a course?
How to boost your bottom-line by attracting the right clients/customers via online courses?
What else to consider in course creation?
Join us for the answers to these questions and many more.
Schedule:
Fri, March 26, 2021 12:00 PM – 1:30 PM EDT
Location
Online Event
Refund Policy
Refunds up to 7 days before the event.