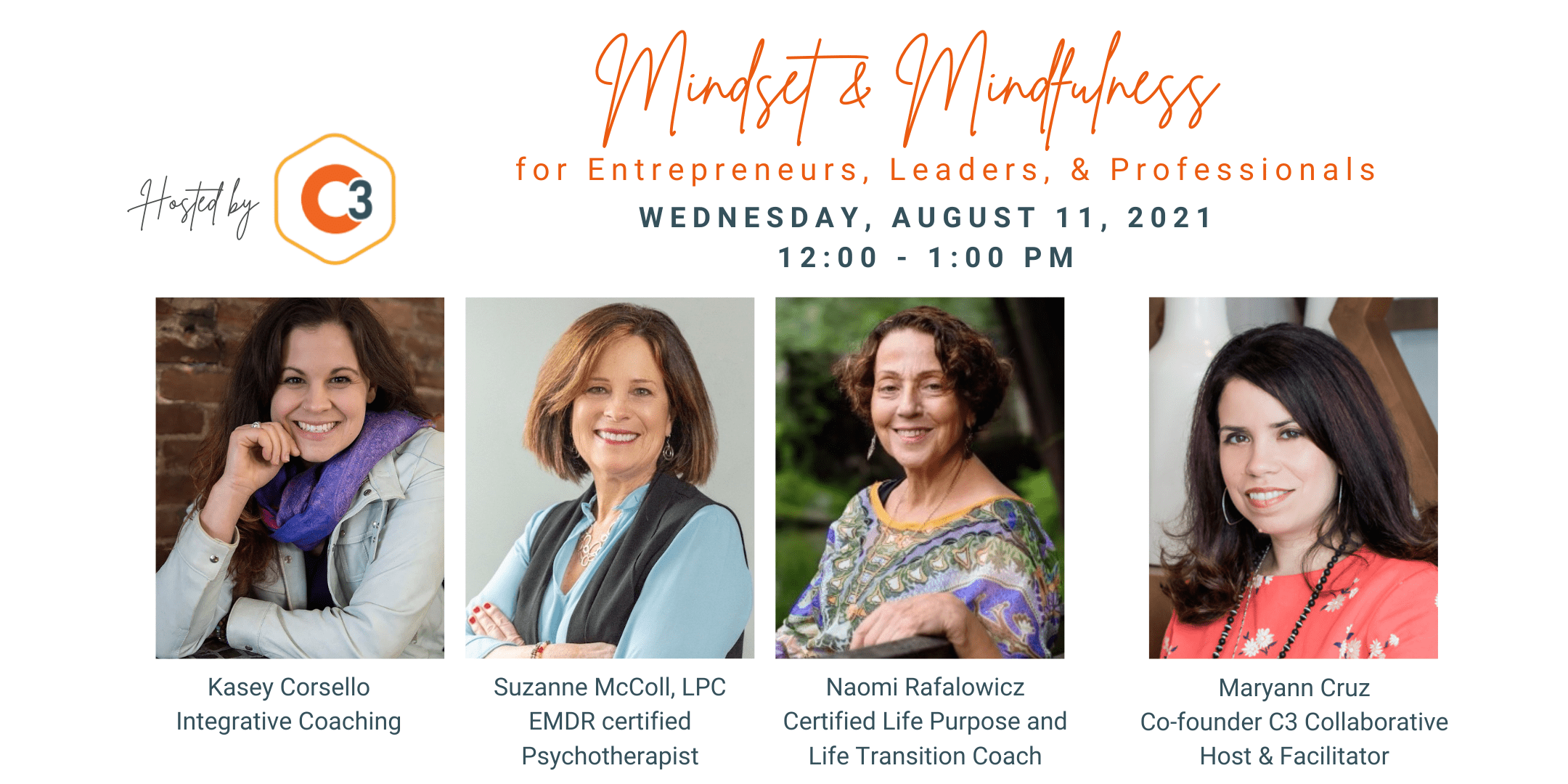 Mindset & Mindfulness for Entrepreneurs, Leaders & Professionals
Mindset & Mindfulness for Entrepreneurs, Leaders & Professionals
Wednesday, August 11, 2021
While most entrepreneurs state that entrepreneurship is like a rollercoaster ride, the truth is life itself has many twists and turns that can affect your mindset.
Whether you're an entrepreneur, leader, or professional there are many moments in which you hold yourself back.
Why? Well, the reasons vary from person to person however, most of the reasons are directly related to mindset. Understanding what your mindset is and how it impacts your daily decision-making is essential in leading a successful life. Therefore, let's talk to the experts and explore how you may be holding yourself back and what you can do to start shifting your mindset.
Schedule:
Wed, August 11, 2021 12:00 PM – 1:00 PM EST
Virtual Event
Location
Online Event
Refund Policy
Refunds up to 7 days before the event.