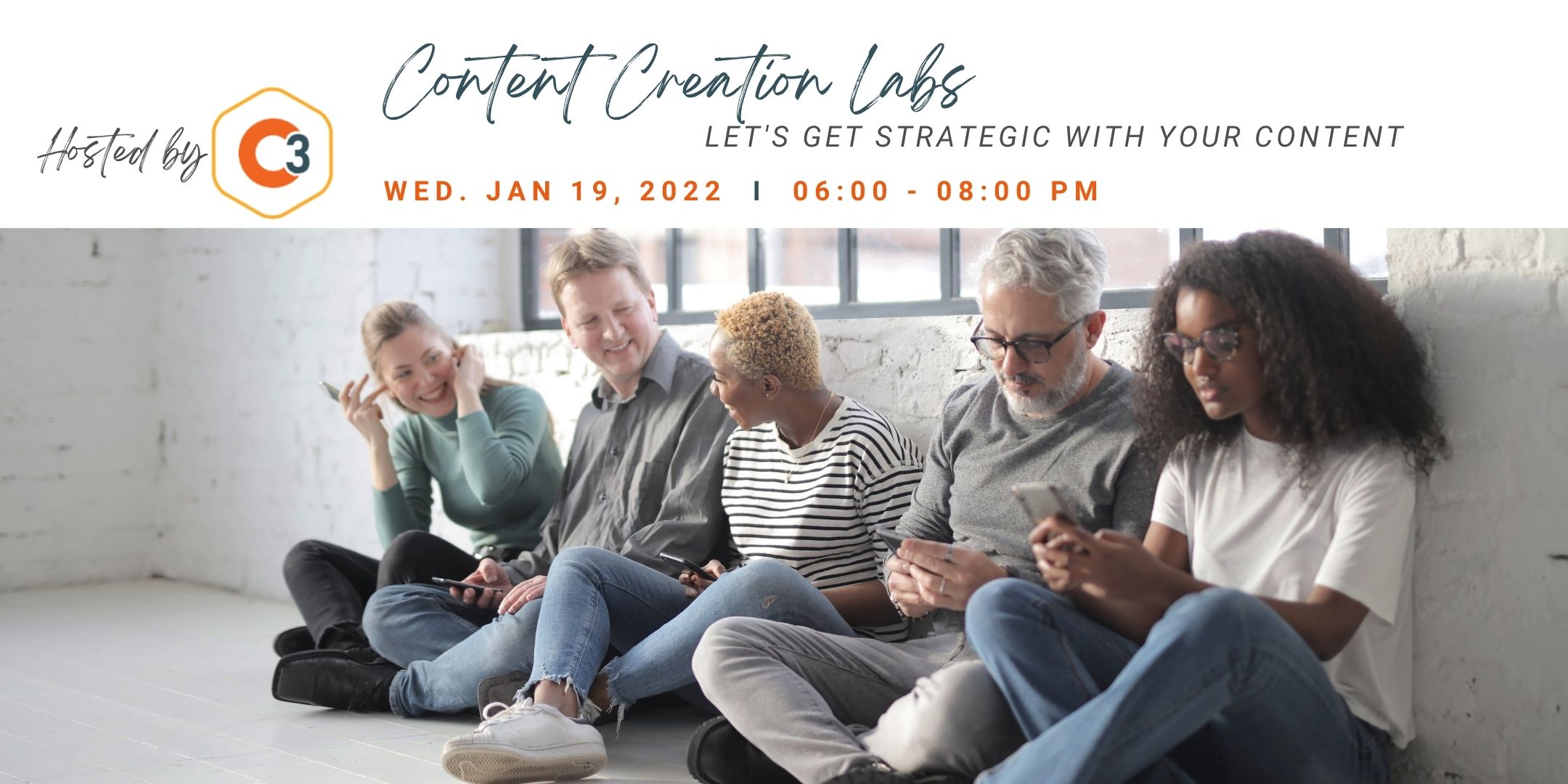 Content Creation Labs (Evening)
C3 Content Creation Labs
Wed, January 19, 2022

When done effectively creating content doesn't have to take up too much time, be confusing or overwhelming. The fact is, you know what your audience needs; it's simply identifying how you'd like to engage with them. Creating content for a win-win! Win for them with all the value you're providing and win for you, as it will increase your business exposure, authority, industry credibility, and ultimately bottom-line.
Join me for this three-hour intensive, as we:
Develop your content plan for the year
Create your execution strategy
Develop your video scripts, CTA's (call to action)
And so much more!
Content Creation Labs evening event:
Wednesday, Jan. 19th at 6:00 PM
The two hours include:
one hour of learning,
one hour of planning and
BONUS: One-hour one-on-one strategy w/Maryann Cruz, Business Strategist. This will be scheduled separately.
Virtual participants – will be provided a zoom link to join.
Please note, follow C3 Collab to stay up to date with upcoming events including labs, panel discussions, and more.
Schedule:
Wed, Jan 19, 2022, 6:00 PM EST
Virtual Event
Location
Online Event
Refund Policy
Refunds up to 7 days before the event.