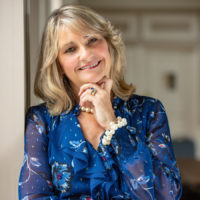 Pamela Mulhearn, CPC, ELI-MP
www.herpodium.com
Pamela is the CEO & Founder of Her Podium®, LLC Public Speaking Programs for Women.
She has been a serial entrepreneur for over 25 years, and a Certified Professional Coach for the last 7 years. Pamela has created, built, and sold several businesses. Before creating Her Podium®, she built a retail and wholesale business within her home, a retail storefront, and a coaching practice for midlife women.
She has managed employees, created product development, managed inventory, and produced marketing campaigns. Pamela has made many pivots in her entrepreneurial journey and has used her expertise and experience to mentor female entrepreneurs over the last 9 years.
The one common thread throughout this lifetime of business-building experience was fear of public speaking. Whether it was to give the budget update at the PTA meeting, have a news organization do a spot on her retail store, or to speak at a women's organization, the fear was real and she avoided it as much as possible. It was safer to stand behind the curtain. Just the thought of having to speak to a group would make her shake in her stilettos.
The best way to get the message out about the product or service you offer, is to speak about it. When Pamela came to that realization, a line was drawn and she enrolled in a public speaking program.
Within a very short time of starting in this class, the inspiration came to create a public speaking program exclusively for women. A place where there is no judgment, and plenty of support and inspiration. Her Podium® was born.
Pamela has developed public speaking programs and teaches classes. She works with women who want to empower their voices, and for those who are emerging speakers ready to be on a bigger stage. In the corporate world, she presents to women's groups and does company courses/training for women.
She believes every woman has great value to contribute to the world. Her Podium® operates with the motto,
"Empower a woman's voice, and she can change the world". 
Other Members